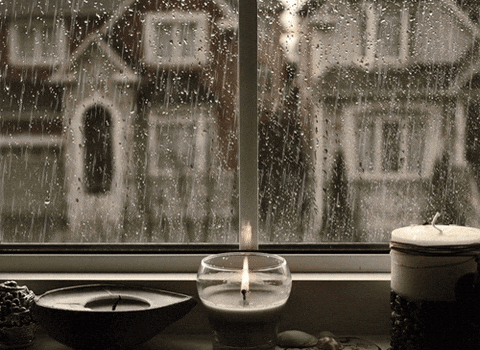 We are now two weeks deep into November, which is a significant turning point in Swedish daily-life – more than in other European countries I think. Welcome to Swedish November, when days get – way – shorter and sky gets – way – darker.
1. Make plans
Coming from France, I am used to November Nervous Breakdowns as bad weather settles in abruptly. However, Sweden is definitely on another level. Here, the sky is ALWAYS dark. As the days goes by, its color is changing from "shady grey" during day-time to "definitely-too-dark" at night.
One way to go through these dark days is… to keep living your daily life : do not pay too much attention to the weather. Instead, study and meet your friends – I am usually doing both, studying WITH my friends. It really sounds obvious and simple, but it's keeping motivation going is really hard.
You have to motivate yourself : keep making plans, go to the gym, to the cinema and more. I guarantee you won't notice the sun setting around 4pm and the dark clouds above your head.
2. Think about snow
The worst weather has been when it started to rain a few days ago. I say rain but it's not even "real" rain. It's mostly water hanging in the air, soaking your coat and shoes while you bike through the city. What motivates me during these bad days is to think about the time rain will become snow, and how landscapes will be all fluffy and covered in white. I will be taking beautiful pictures, and playing around like a child.
Bur right now, it is wayyyyy to warm for snowfalls : the temperatures are around 8 or 9°C. It can be regarded as a good thing: considering it's dark and rainy, we might as well enjoy a little heat.
3. Enjoy mys
If you don't feel like going out, it's totally fine. You can just stay home, have fika with friends or spend time watching a movie, cooking or even… decorating your room. Making your interior as cosy as possible is the key. Swedes calls this "mys" – the adjective is "mysig". You would basically say "Vad mysig !", meaning "It's so cosy !".
Last week-end, one of my housemates had the great idea to clean our kitchen. A few minutes after, we were four of us decorating our living-room with lights, posters and candles while listening to Queen on Spotify – it was just before going to the cinema to watch Bohemian Rapsody. A great way to overcome bad weather !